10% of the annual profits from this blog will be donated to charity. Forever and always.
Read on for a bit of background about my blog and the journey I've been on, my thinking behind making this decision, and – most importantly – where the money goes each year.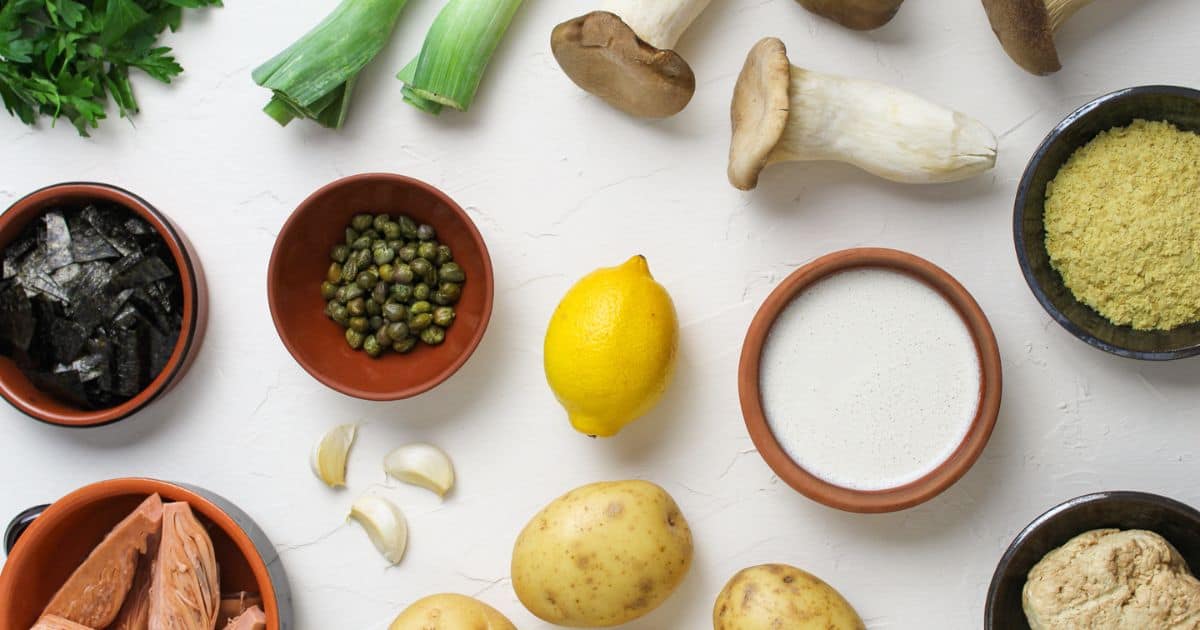 A bit of background
I started this blog in 2019 to share my love of plant-based cooking and help others. Back then, I couldn't really have imagined making any money from it and I was in no way driven by the prospect.
It was all about sharing vegan recipes, learning, and slowly growing the traffic to the site. There were of course some overheads (website hosting, plugins, software subscriptions, photography equipment, ingredients, etc.), all of which I covered through the income from my main job.
Zero blog income. Some monthly expenses. No display ads on the site. That's how it went for a couple of years.
By 2021, the traffic had grown enough to allow me to qualify for Mediavine (an online ad management partner). By that point, I had entertained the idea of placing ads on the blog to help cover the overheads, so I decided to apply and was accepted.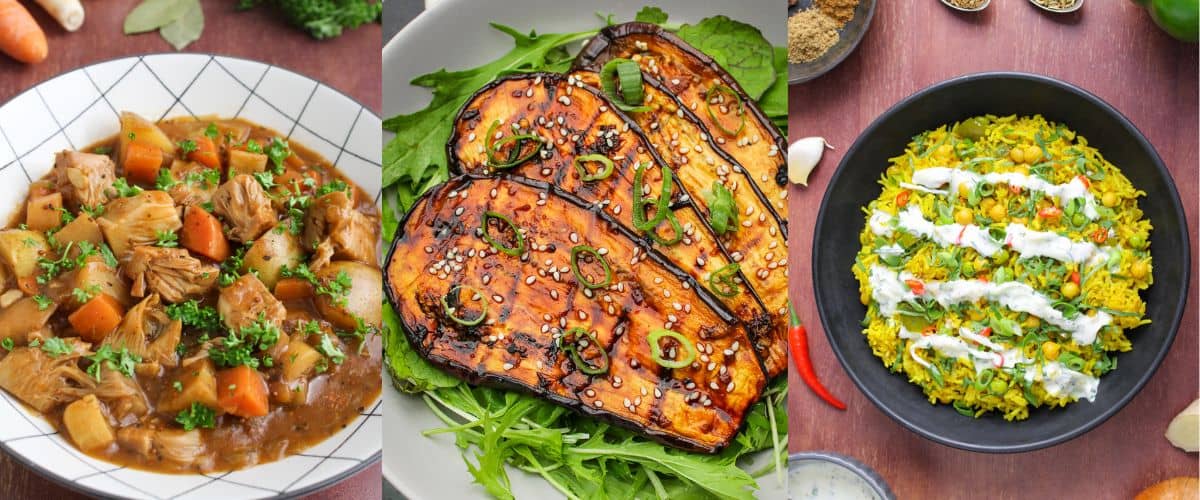 Doing something good
For a little ol' food blogger still learning the ropes and cramming the hours in during evenings and weekends, it was a big deal to start making income from this hobby that had consumed me in my spare time.
I was grateful to be in that position, and I knew early on that I wanted to use some of the blog income as a force for good in the world.
That's why I decided to donate 10% of the annual profits to good causes that I believe in. That means the bigger the blog gets, the bigger the annual donations will become.
I'm still working my main job, as well as helping to raise our little girl Maeve, but I don't see the point in waiting for profits to reach a certain threshold before I start making annual donations. I want it factored in from the start, and I'm excited to see how I can help do my bit for good causes going forward.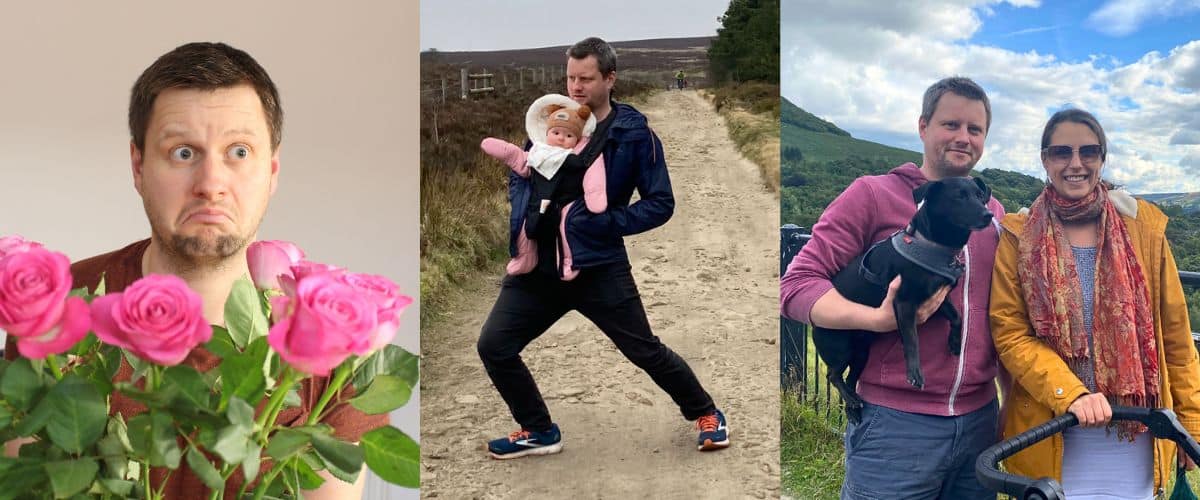 Donation for tax year 2021-2022
UK tax year: 2021-2022
Net profit: £2,100 (after all deductions, rounded up to nearest £100)
10% charity donation: £210
Donated to: Pigs in the Wood (£70), The Archer Project (£70), The Trussell Trust (£70)
As a UK tax payer, an additional 25% will also be applied to these amounts where possible through the Gift Aid scheme.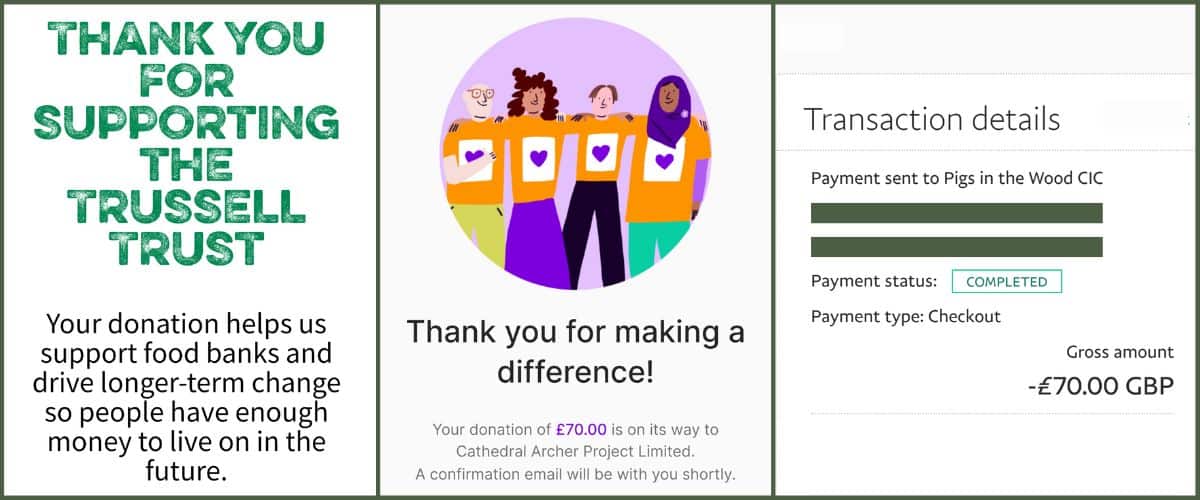 Donation for tax year 2022-2023
Once I've completed the tax return for a given financial year (April-April), I'll know what the 10% amount will be that's available to donate to charity. Here in the UK, we have until January of the following year to submit a tax return and so there may be a slight delay in publishing any info here.
Watch this space! 👀
Choosing the charities
Since this is a food blog run by an out-and-proud vegan, it'll be no surprise that at least one of my chosen charities each year will have a focus on reducing animal suffering.
However, I believe we should care about seeking to reduce the suffering of all animals – humans included. That's why there'll always be at least one charity with a more specific human focus.
I also plan to ask the wonderful people on my mailing list to decide on a charity each year. For the 2021-2022 tax year, they chose The Trussell Trust (a UK food bank charity).
If you'd like to be involved in future votes (as well as receive great vegan recipes each week, obviously), you can subscribe to my mailing list.
The number of charities and how they're chosen may evolve each year depending on how things go, but it feels like a good approach to choose a few and get my closest supporters involved in the process. Thanks to all those who have voted!
Why 10%
10% of net profit seems like a good amount while still being realistic about what I need in life, what with bills to pay and a young family to look after.
I've also heard the figure come up a few times recently from authors like Rutger Bregman and Tobias Leenaert, who are both advocates for giving away a small percentage of income.
My partner will tell you I've gone round and round in circles trying to decide what the figure should be. 10% is what I've settled on – at least for now.
Supporting The Pesky Vegan
People often get in touch to ask about whether I have a cookbook or if there are ways to support me here at The Pesky Vegan. I really appreciate this, so thanks for all your messages and kind words!
While I don't have a physical cookbook available (at least not yet), there are a few other ways you can support my work:
Buy me a beer to say thanks. 🍻
If you haven't already, sign up to the newsletter. 📩
Follow me on social media. 👍
Continue to use this site for your vegan recipes! 🌱
Note that things like buying me a beer, or any digital or physical products I might be able to sell in future, will all count towards the annual 10% donation to charity.
Thanks for your interest in the blog and your ongoing support!