This post was originally published in December 2019 and most recently updated in December 2022.
Each year, people around the world decide to ditch animal products and try Veganuary for a month. It's a great thing to do, so well done from me if you're giving it a go!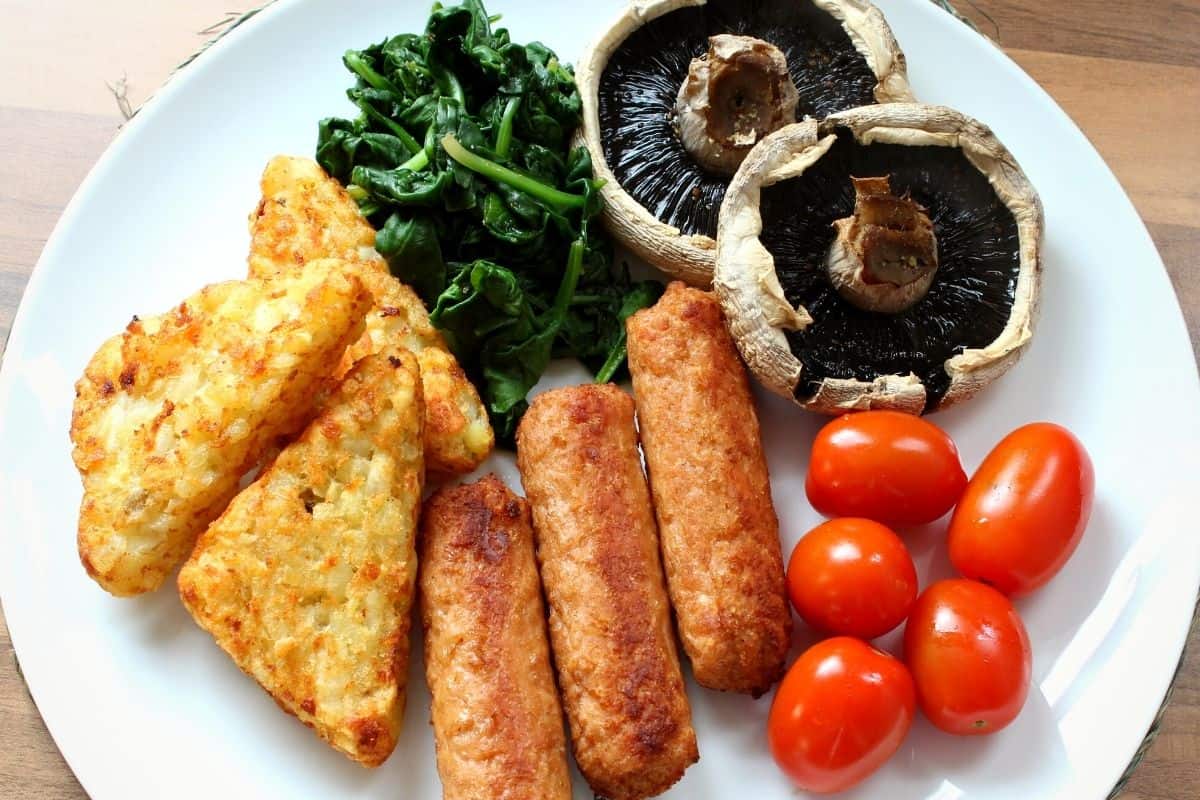 I eventually went vegan after trying it back in January 2018, and I'm hoping the following tips can help others as they embark on their own voyage.
If you have any questions about it all, feel free to comment down below!
I create new content every single week. Subscribe to keep in touch and get a free download of The Vegan Kitchen – My Top 10 Tips.
1. Surround yourself with information and like-minded people
It may seem obvious, but the first thing I would suggest doing is getting over to the Veganuary website and signing up. These guys will provide you with an array of resources to help and encourage you along the way.
It's also worth joining any relevant groups on social media, such as your local vegan group on Facebook. From seasoned pros to others trying Veganuary for the first time, you'll find a community of like-minded people to support you on your journey.
2. Don't worry about slipping up
I can tell you right now that you will probably fall off the wagon at some point. And that's completely fine.
Maybe it'll be the overwhelming temptation of cheese. Maybe you'll eat a bag of crisps that you didn't realise contained milk powder. Perhaps you'll be out for a meal or round at a friend's house and you don't want to be 'that' person who is difficult or annoying, so you just have what everyone else is having.
It can be difficult to do something for a full 31 days that you've never done before and stick to it. But the important thing is to pick yourself up and keep going.
Remember – it's better to be trying and making mistakes than not trying at all.
You may also be interested in:
3. Realise that you're already 80% plant-based
Do you know what I realised when I first tried out this diet? I was already about 80% plant-based – and always had been.
Porridge for breakfast. Wraps for lunch. Mashed potatoes and roasted veg. Chips and mushy peas. Rice. Pasta. Corn. Toast. Jam. Crisps. Nuts. Soup. Juice. Cereal. Bananas. Apples. Carrots. Broccoli. Tomatoes.
Most of a pizza. Most of a stir fry. Baked potatoes, baked beans, and freshly baked bread. Chips after a night out. Hash browns the morning after.
Throwing a meal together with whatever I happened to have in my fridge and cupboards that, when I really think about it, was probably around 80% plant-based.
It's not always true for everyone, but the chances are you're already 80% of the way there and getting to 100% isn't a stretch. It's not so much a case of cutting things out. It's a case of not adding the unnecessary things in.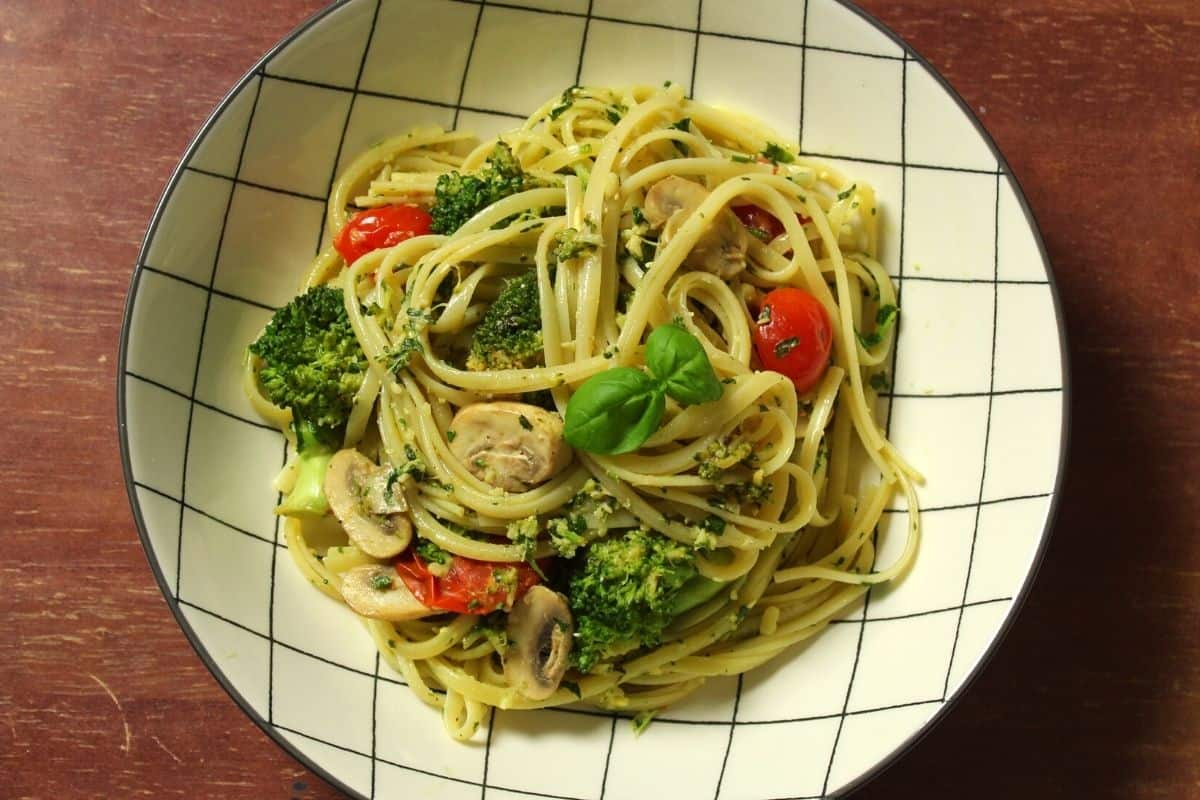 4. Get cooking!
If the thought of cooking already seems a bit daunting to you, then it's likely you feel even more put off by the idea of cooking vegan food.
What is a meal made up of? Where does the protein come from? How can I make it taste good?
The reality is that there are limitless options available, and as someone who has spent most of their life feeling at home in the kitchen, I've been enjoying cooking more than ever as a vegan.
Conveniently, I've put together an entire guide of what to have in your kitchen and how to approach vegan cooking. If you haven't already subscribed, grab your free copy of The Vegan Kitchen: My Top 10 Tips.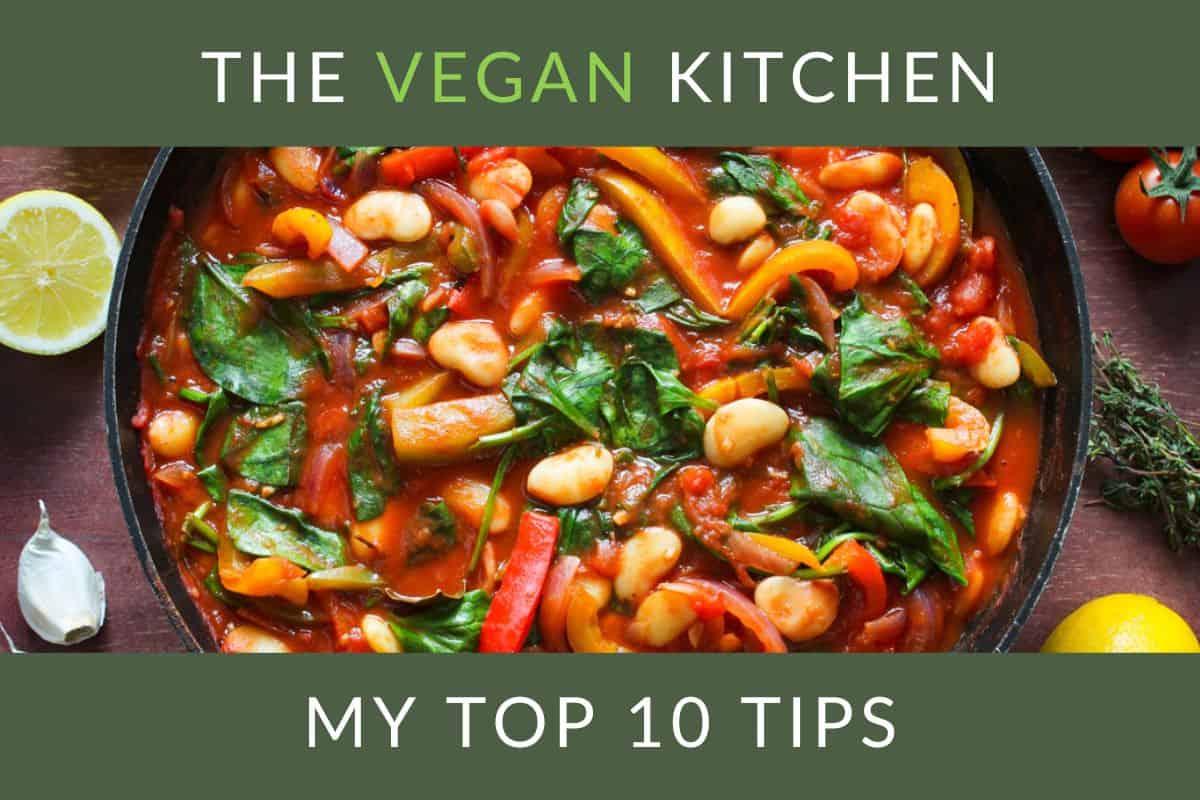 5. Plan some meals in advance
When trying something like Veganuary, life will inevitably get in the way and leave you feeling like you just can't be bothered to cook.
That's why it's a great idea to prepare big batches of food at the start of the week that will provide you with several lunches and dinners.
I have a full-time job, Monday to Friday, 9am to 5.30pm, as well as a baby and various hobbies and other commitments (such as this very website). Simply put, I don't have time to cook meals from scratch every single day.
But if I have an hour or so on a Sunday evening, I'll make a big batch of chilli or butter bean stew and have it with rice or baked potatoes throughout the week. A little prep can go a long way.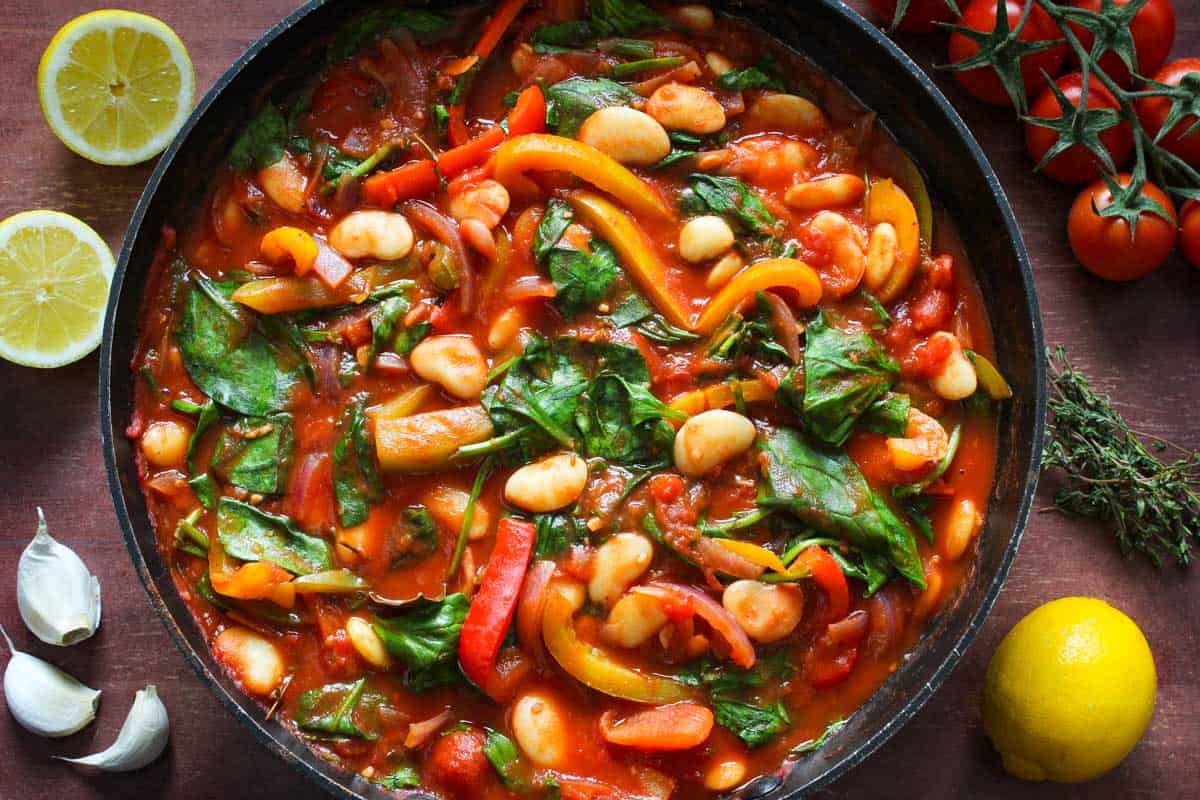 6. Plan ahead when ordering food
While it's never been easier to get a plant-based meal delivered to your home, it's still worth checking menu options in advance. If you're really not sure about something, don't be afraid to phone up and ask.
Take curry, for example, which is sometimes cooked in ghee (butter) instead of oil. Given the rise in both veganism and lactose intolerance among the population, I've found that most UK establishments are more than happy to cater for vegans if you just ask.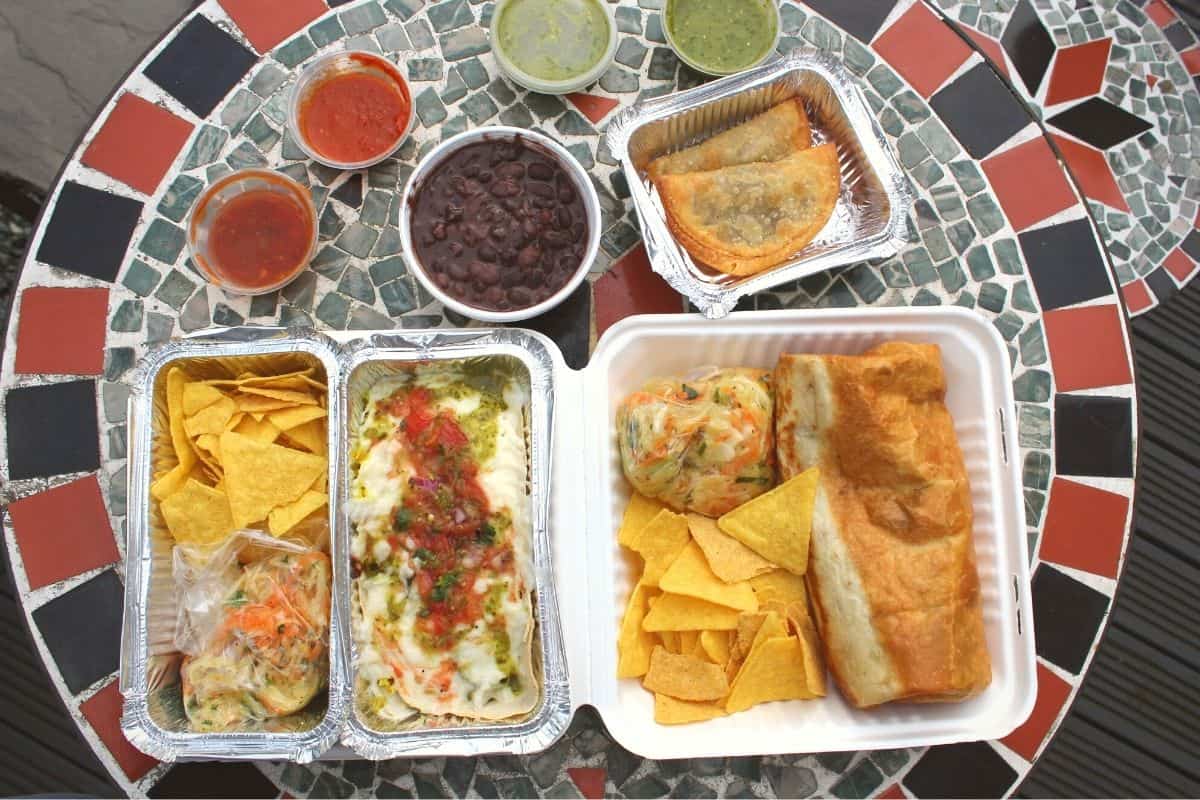 7. Read up on plant-based nutrition
When it comes to plant-based nutrition, I'd encourage you to educate yourself through the abundant resources available. I've learned that protein is everywhere, the right carbs are great for us, and we don't need dairy milk for strong and healthy bones.
While I didn't go vegan for health reasons, I've discovered a lot about nutrition that I wouldn't have known otherwise. The information is out there – it's just a case of taking some time to absorb it.
I can highly recommend checking out Dr. Greger's books or his extensive video library over at NutritionFacts.org. I also enjoy listening to The Proof podcast with Simon Hill, which you're likely to find in your favourite podcast streaming app.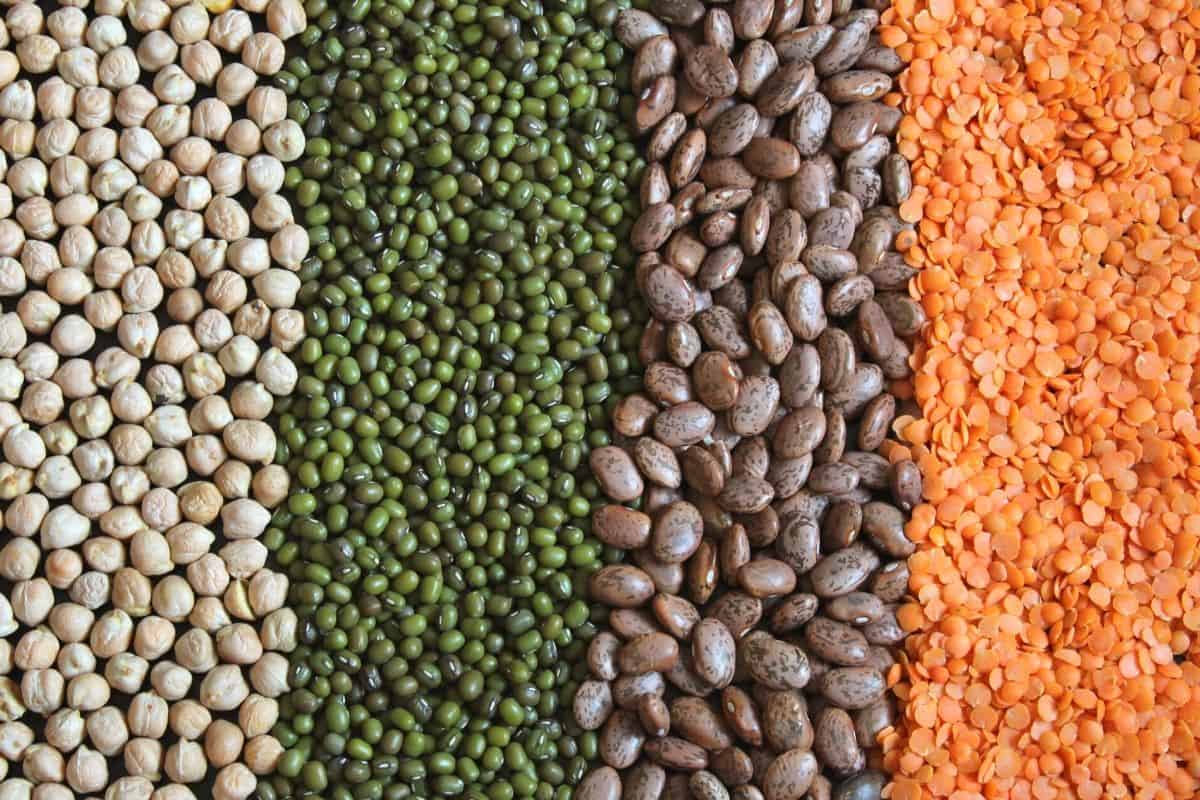 8. Realise there's more to life than cheese
Before going vegan, cheese was the one food I could never see myself giving up. I just couldn't imagine living in a world that didn't involve halloumi, cheddar, and parmesan. So I totally get it if you feel this way.
Cheese cravings are real, but if you can push through the temptations I promise those cravings will subside. Vegan cheeses have come on leaps and bounds in recent years, and there are some other crafty ways to get your cheese fix.
Don't believe me? Try this recipe for easy cheesy pasta sauce.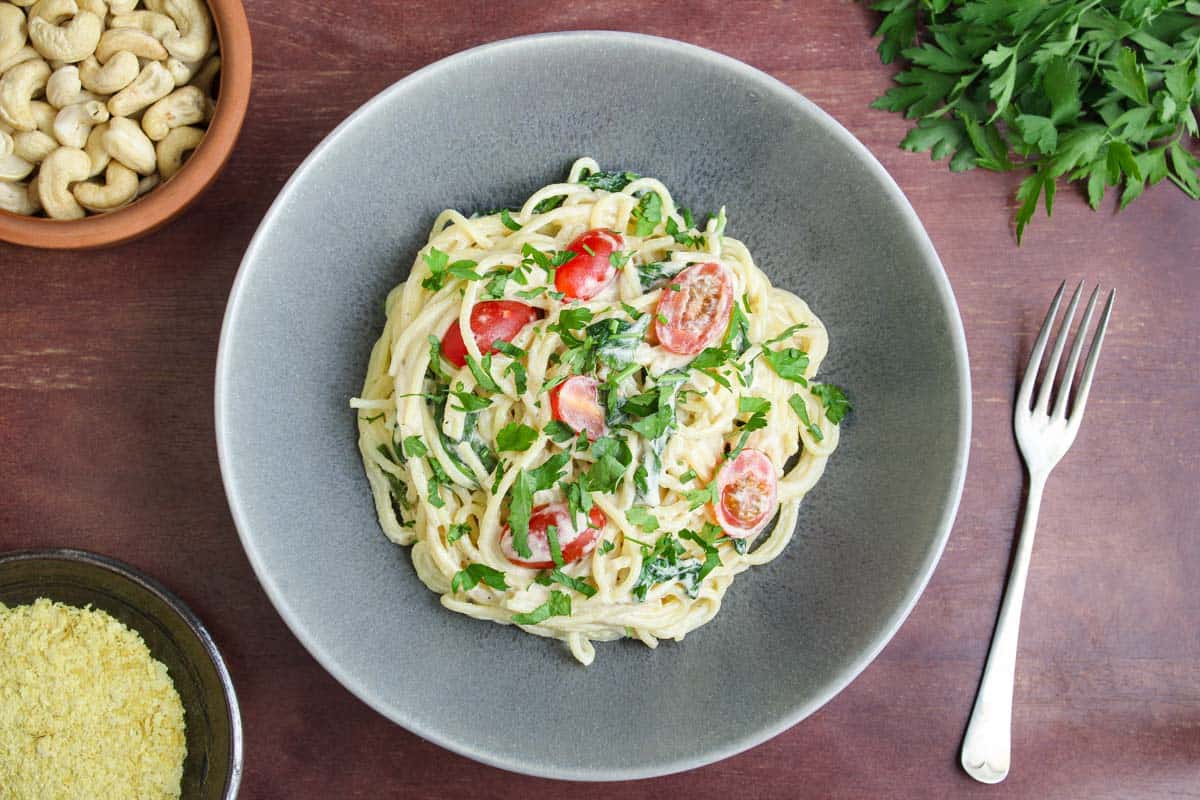 9. Remember why you're doing it
There's a reason why you decided to try Veganuary. Whether it's for the animals, the environment, or your health (or a mix of these), keep reminding yourself of your motivation for doing it.
If you want to jog your memory, here's a handy list of all the great reasons to go vegan.
I'll also say this one more time – don't worry if you slip up. It's completely normal, and the only thing that really matters is getting back on track again.
Good luck and enjoy it!
Social follow
🌱 Follow along @thepeskyvegan on Instagram, Pinterest, and Facebook.
Further reading
📩 Fancy keeping in touch? Subscribe to my weekly newsletter.
📖 Find out more about my story.
🍽️ Want to get straight to the food? Hop aboard the recipe train.
🌿 Got a question about veganism? You might find the answer in these vegan FAQs.