Anyone new to the world of meat alternatives and plant-based cooking may find themselves asking: "Is tofu vegan?"
Here you'll find answers to this common question and many more, as well as plenty of delicious tofu recipes to try out for yourself.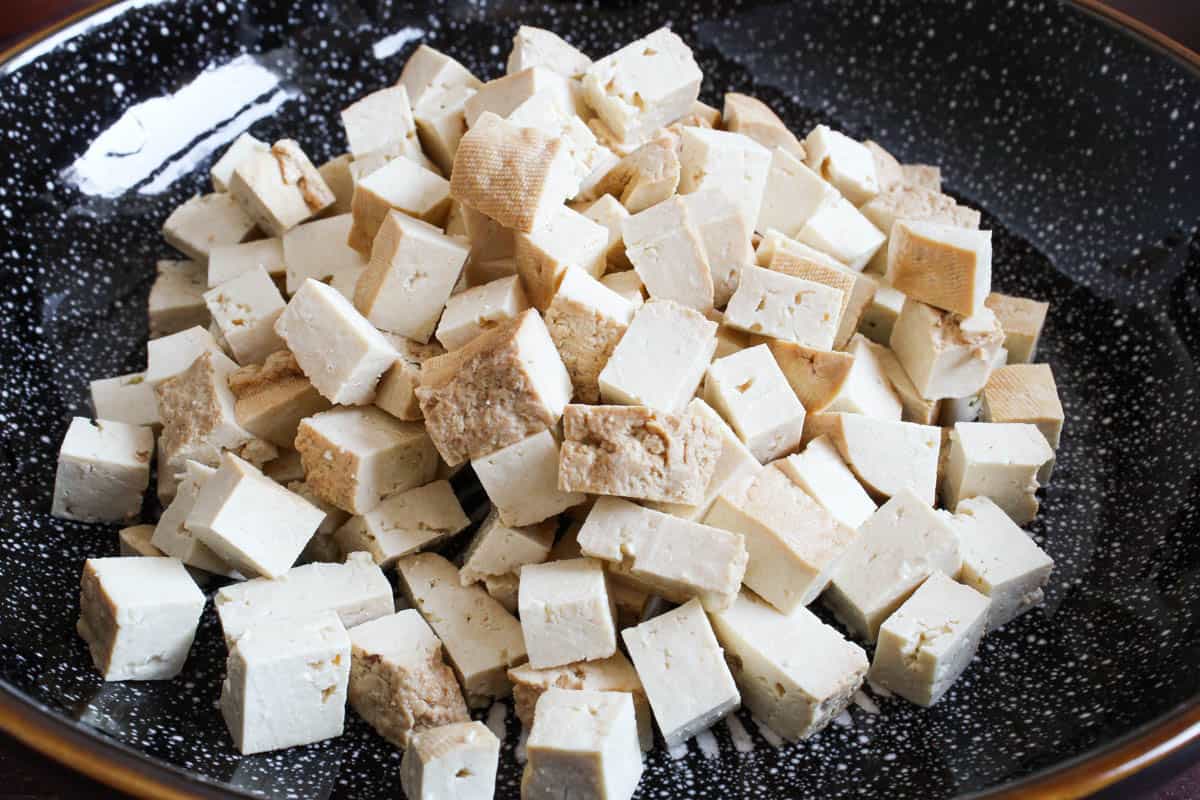 I create new content every single week. Subscribe to keep in touch and get a free download of The Vegan Kitchen – My Top 10 Tips.
What is tofu made from?
Tofu is made from soaked, ground soybeans that are boiled in water and strained to create soy milk. This is then combined with a coagulant that sets the soy milk into a bean curd, with the texture varying depending on the water content.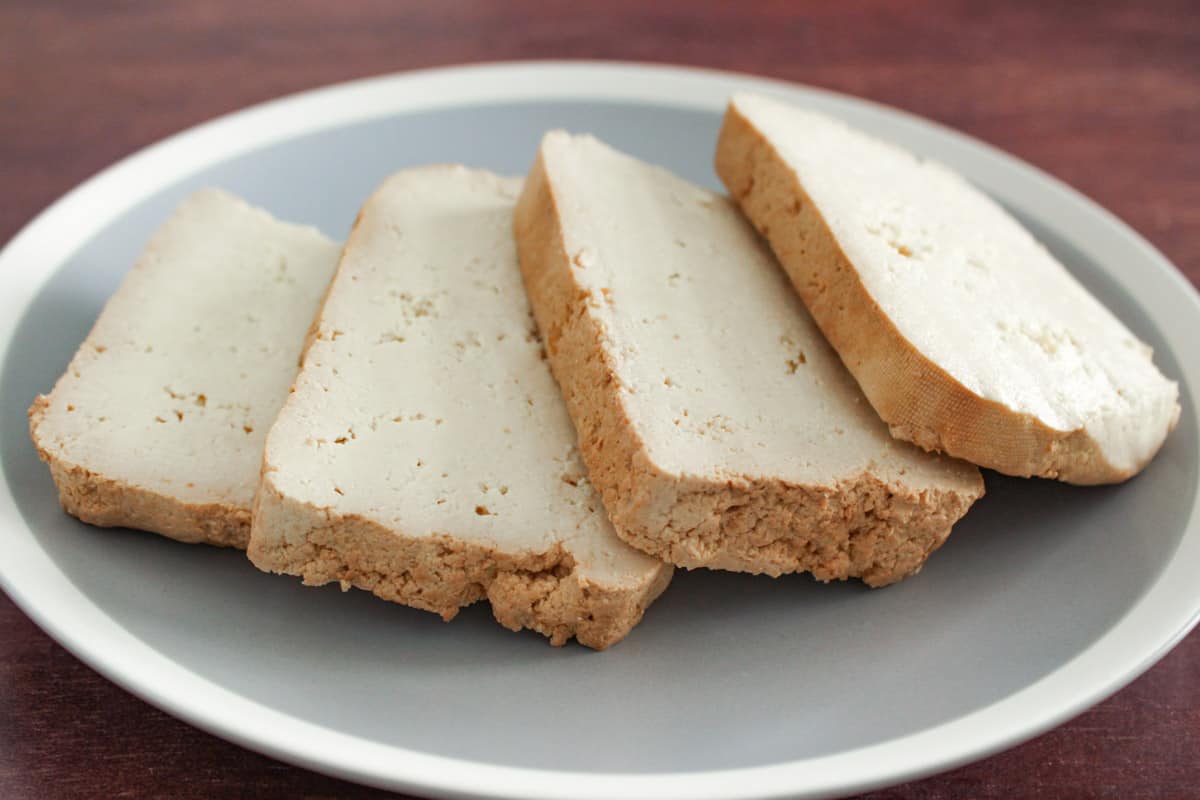 Is tofu vegan?
Basic tofu is a completely vegan product. It is made from soybeans (i.e. plants) and set using non-animal coagulants such as calcium sulphate or magnesium chloride.
With a firm texture and a capacity to take on other flavours, it is a popular ingredient in vegan and vegetarian cooking around the globe.
You may also be interested in:
Are all varieties vegan?
Generally speaking, plain tofu by itself does not contain animal products and is therefore vegan. However, there are a few instances where animal products may be added and so it's worth checking the ingredients to be sure!
If your tofu product isn't labelled as vegan, or if you have any doubts, here are a few things to look out for in the list of ingredients:
Honey
Egg
Milk
Fish (or ingredients such as fish sauce)
Crustaceans (or ingredients such as shrimp paste)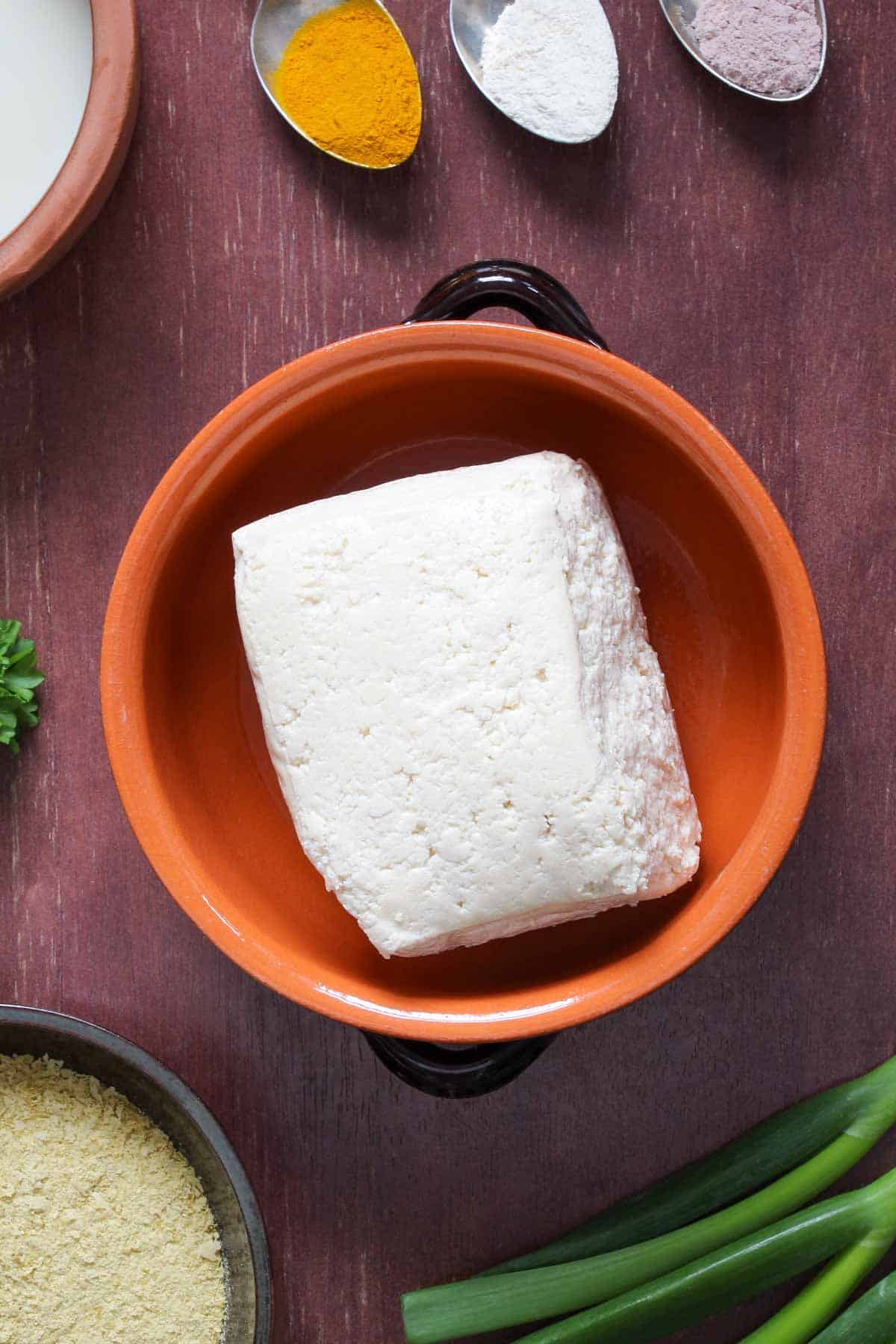 Is it like meat?
As a general rule: the firmer the tofu, the meatier the texture will be.
Tofu comes in a wide variety of textures and firmness depending on the water content. It ranges from very soft silken tofu (with a higher water content), to extra-firm tofu that has plenty of texture and bite.
Cooking methods such as baking help to remove even more water from the tofu, resulting in meatier, crispier pieces. This recipe for smoky vegan pancetta (bacon bits) is a great example of how tofu can be turned into a tasty meat alternative.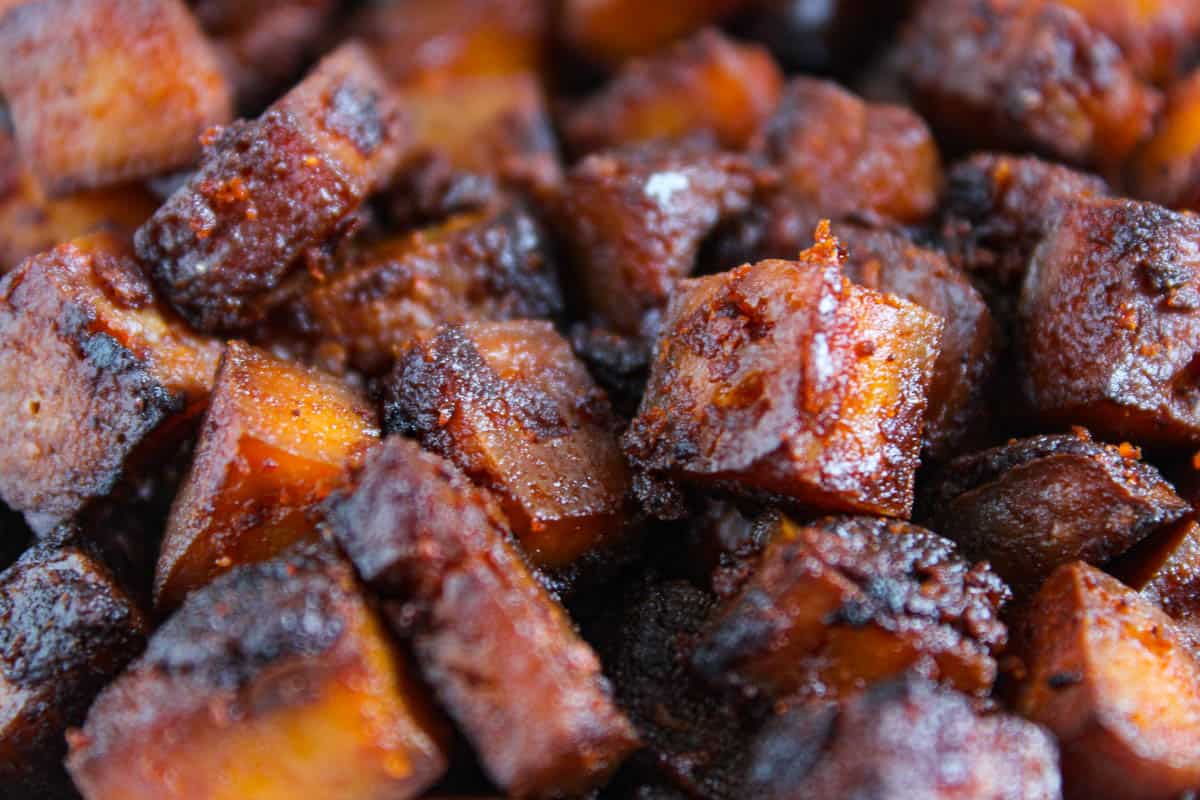 Is tofu healthy?
Tofu is low in saturated fat and packed full of healthy nutrients such as iron and calcium (if made with a calcium-based coagulant). It's also a complete source of plant-based protein, offering up all nine of the essential amino acids that we need.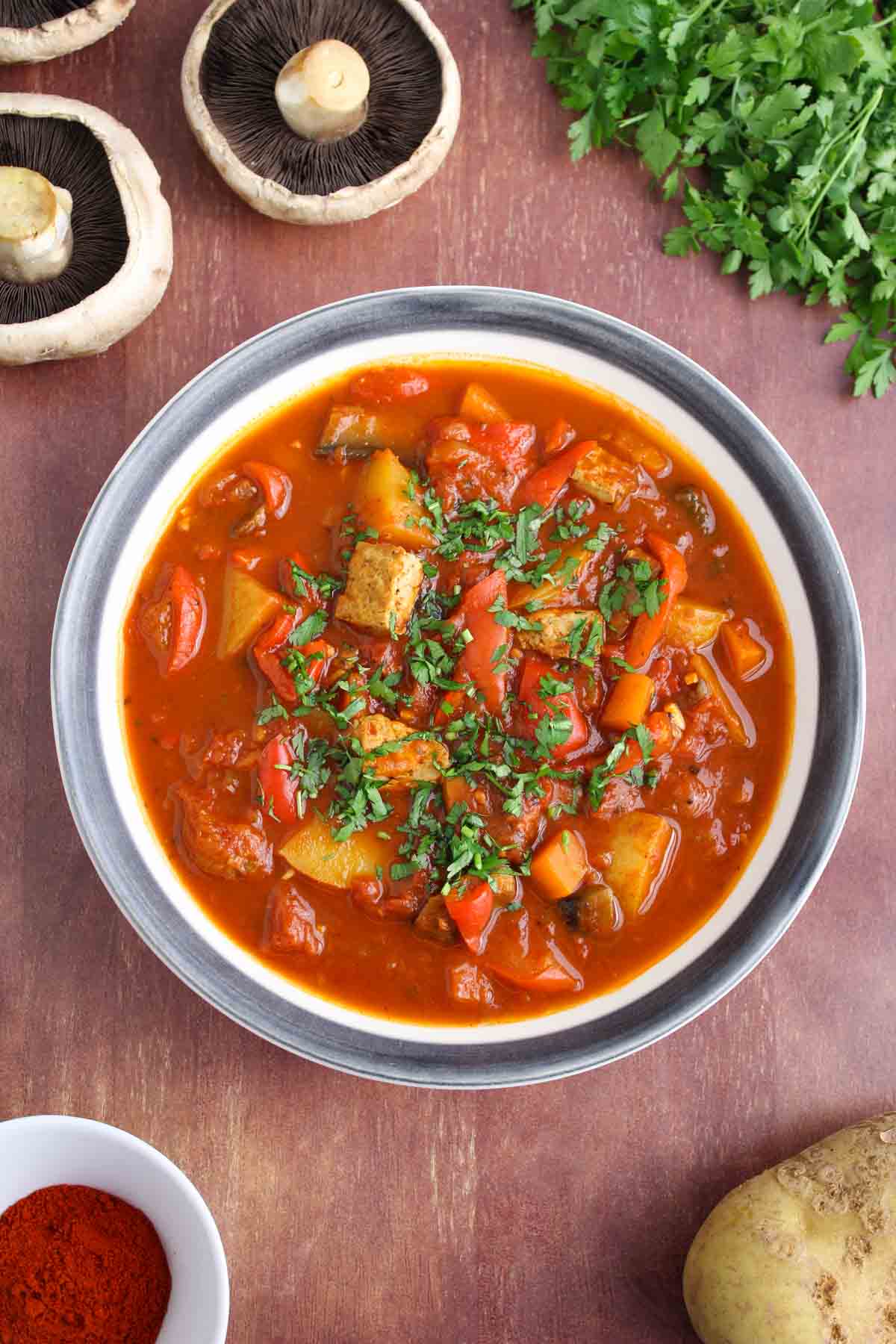 Where to find tofu in the supermarket
Most tofu will usually be found in a refrigerated aisle of a shop or supermarket. In major UK supermarkets, it's likely to be in the fridge section marked as 'plant-based', 'vegan', or 'vegetarian', along with other similar products.
Exceptions to this include silken tofu, which is often found in cartons and doesn't require refrigeration. Here in the UK, you're likely to find it in an aisle along with ingredients such as soy sauce or other 'world foods'.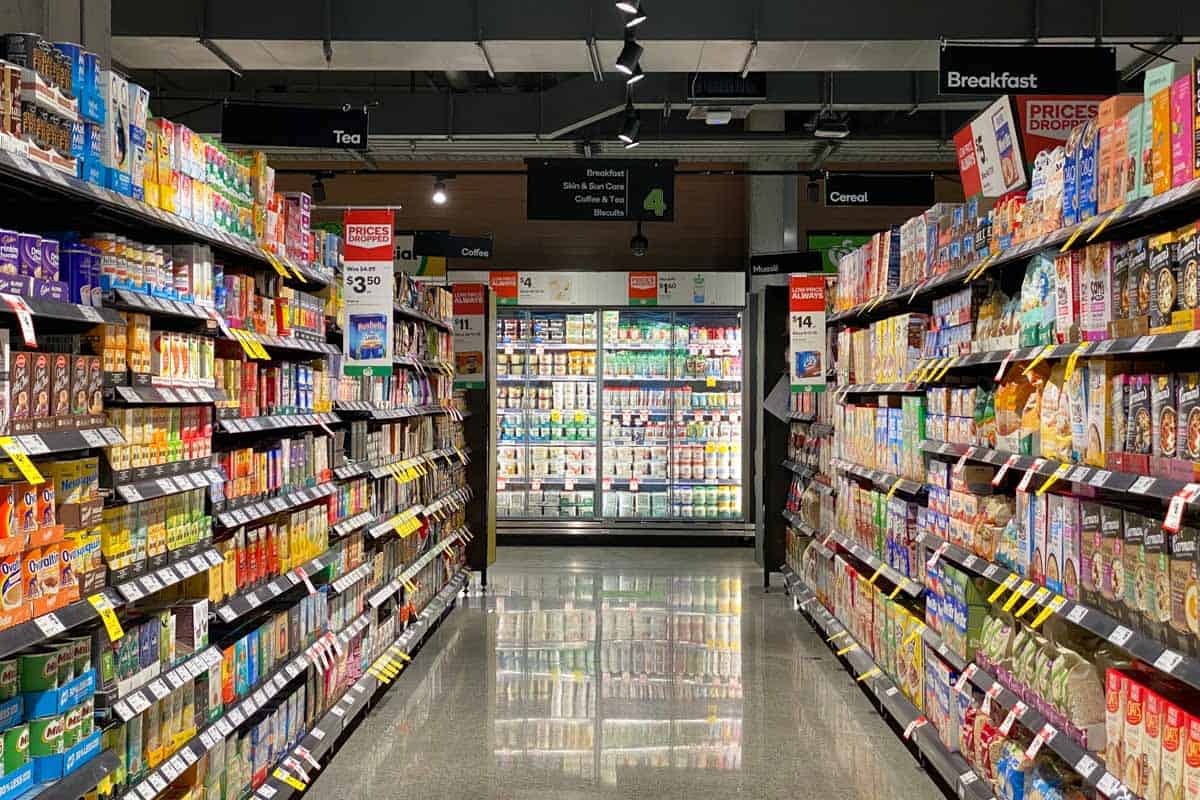 Can everyone eat it?
Since tofu is made from soy, it is not suitable for anyone with a soy allergy or intolerance (learn more over on foodallergy.org).
Fortunately, there are plenty of soy-free meat alternatives out there for people to enjoy. These include:
Vegan products made from pea protein (burgers, sausages, etc.)
Vegan products made from wheat protein (not gluten-free)
Vegan products made from mycoprotein (a fungus-based protein used in Quorn products, for example)
Seitan (made from wheat protein, not gluten-free – see homemade seitan steak below)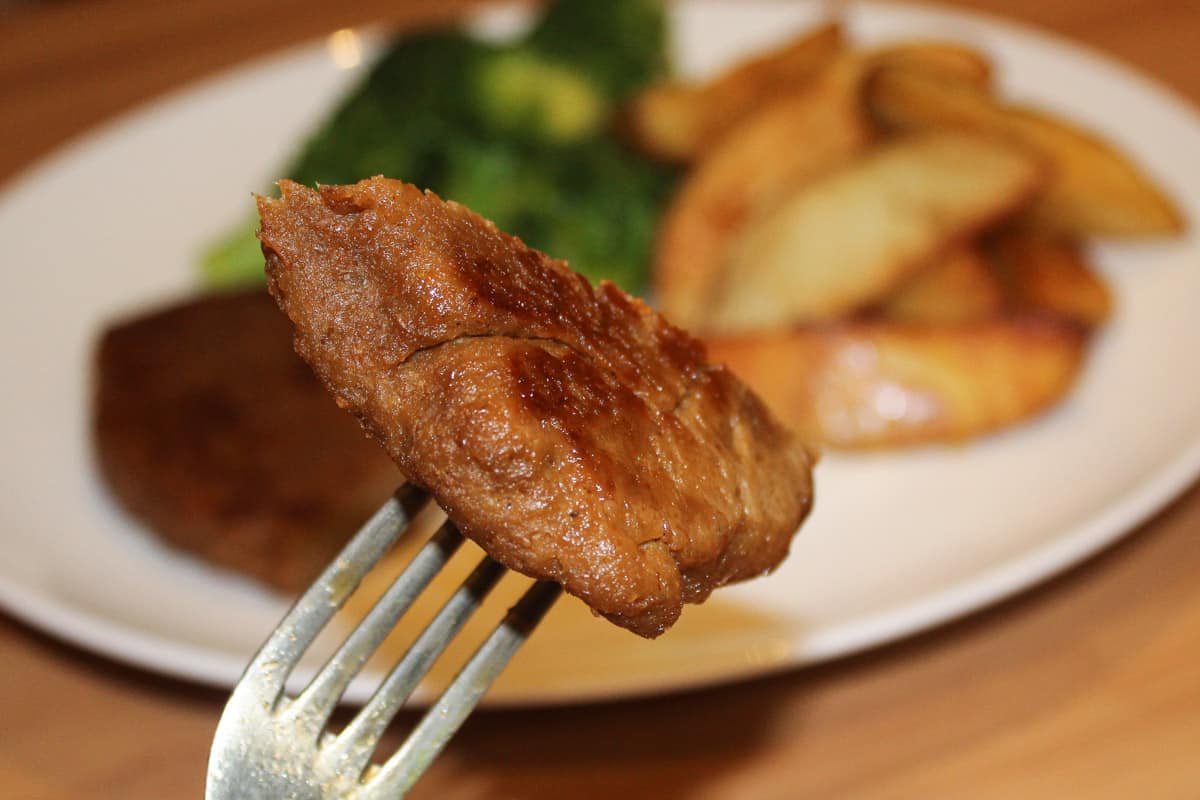 Can you eat tofu raw?
Yes, tofu can be consumed without further cooking. Since tofu reaches high temperatures during processing (i.e. when heating the soy milk), it is technically already cooked and ready to eat.
You can use it in salads, put it in sandwiches, or blend it up with a few other ingredients to create a tasty vegan cream cheese.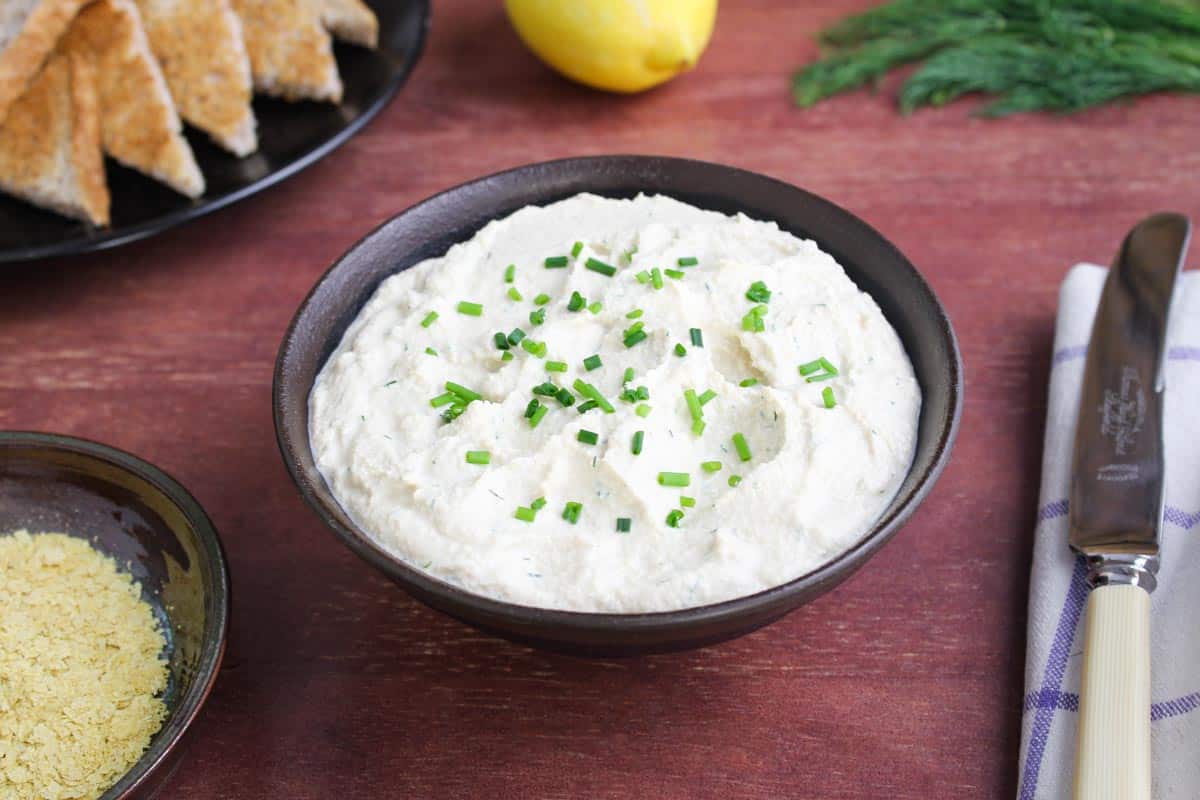 Is it suitable for a raw vegan diet?
Since tofu is cooked during processing, it is not considered strictly 'raw vegan'. That being said, many people are happy to include it as a healthy, nutritious, and protein-rich addition to an otherwise predominantly raw diet.
Is tofu gluten-free?
Generally speaking, plain tofu by itself is a gluten-free product. Exceptions to this are products that include ingredients such as:
Soy sauce (since this traditionally includes wheat)
Miso (if made with grains)
Barley
Teriyaki-style flavouring (which includes soy sauce)
If in doubt, be sure to check the list of ingredients carefully.
Vegan tofu recipes
If you're looking for tasty dinner ideas involving tofu, I'd highly recommend these recipes for vegan jalfrezi curry (pictured below), smoked tofu risotto, or vegan goulash (a one-pot Hungarian-style stew).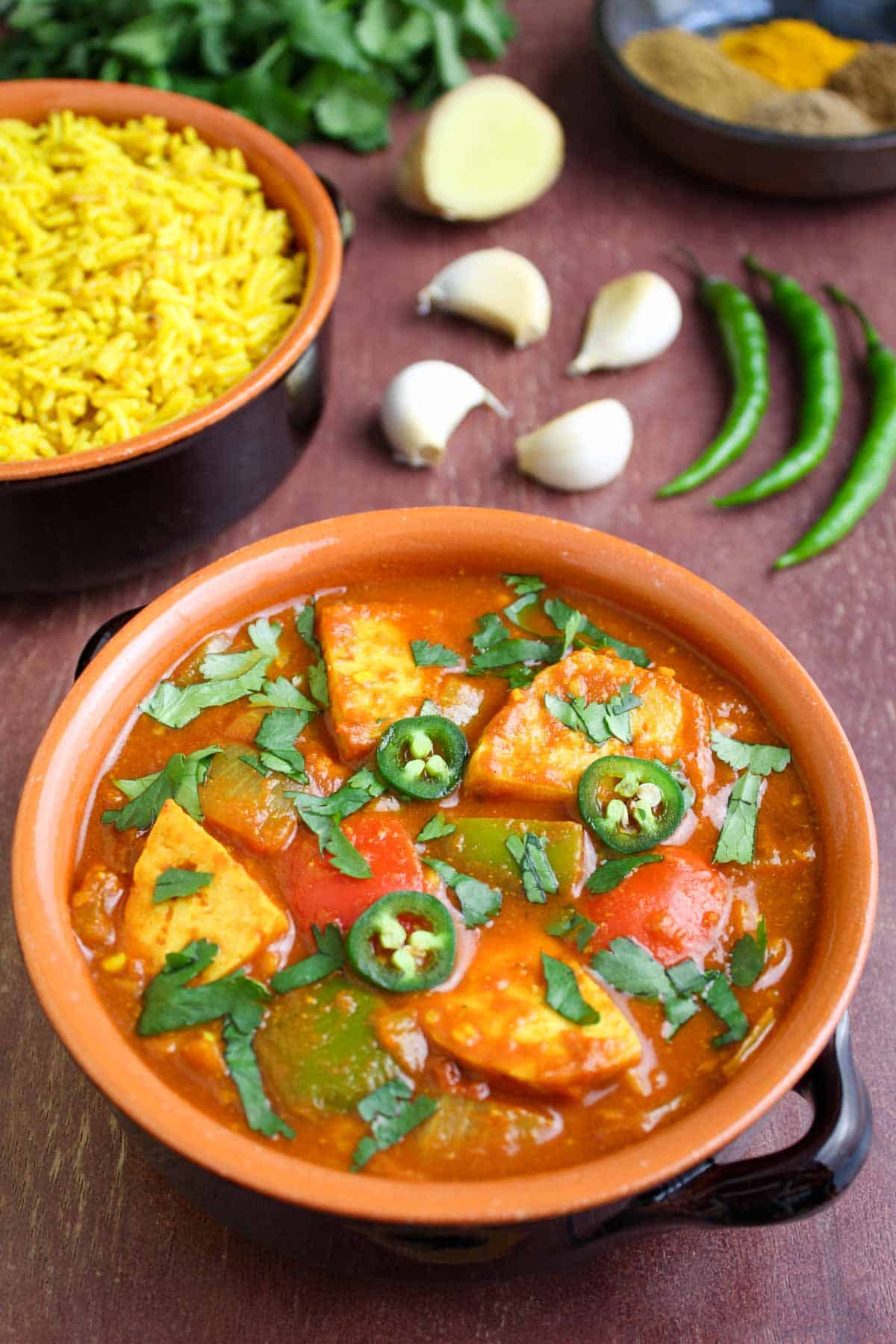 If you're in the market for an absolute show-stopper of a plant-based dish, look no further than this recipe for the ultimate vegan 'fish' pie.
It's one of my favourite recipes on the blog, with a creamy sauce full of smoked tofu, king oyster mushrooms, and banana blossom.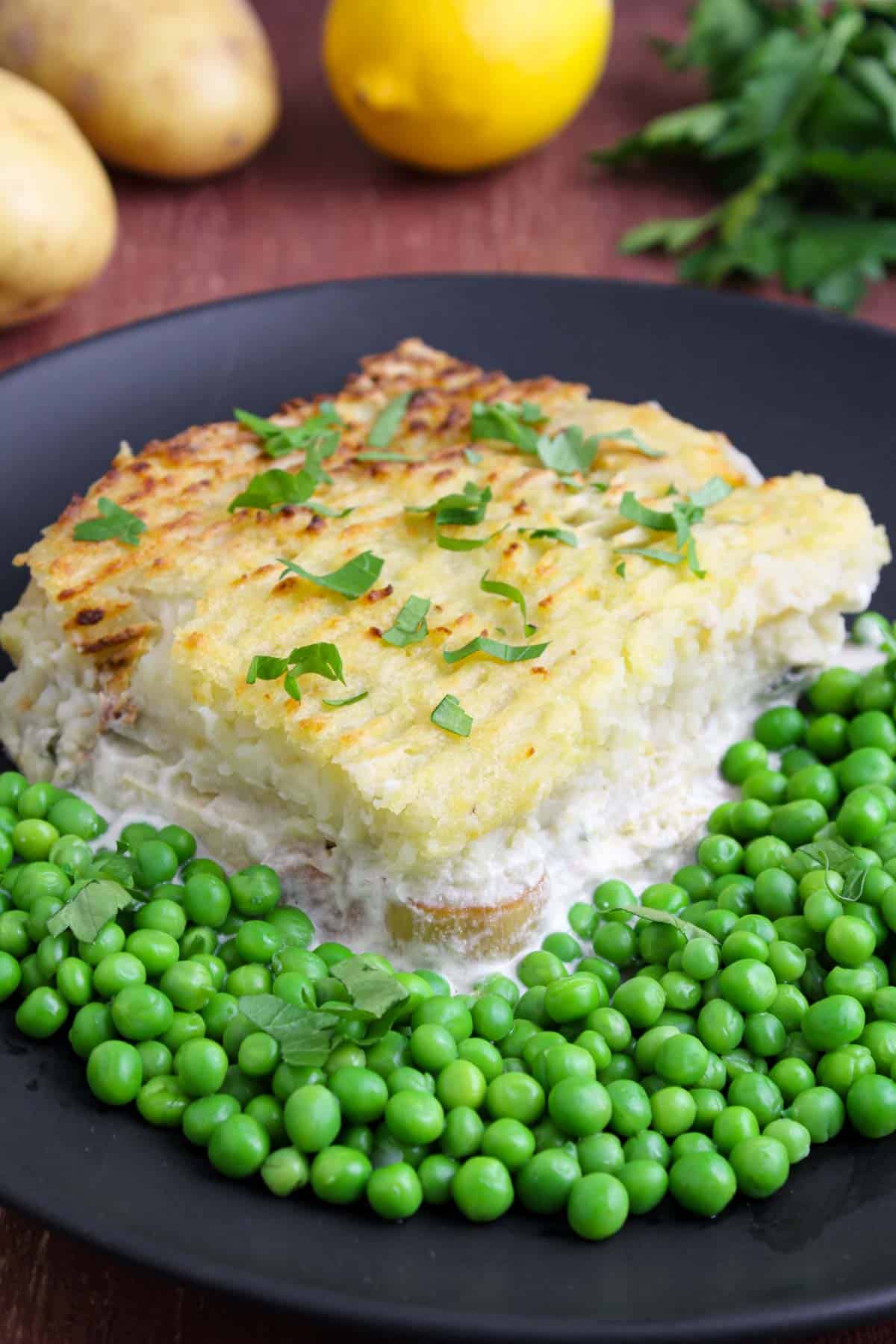 Can you be vegan without eating tofu?
You can certainly enjoy a healthy plant-based diet without tofu or other soy products. Whether it be nuts, seeds, grains, or other legumes, with a little creativity in the kitchen you can transform them into delicious and nutritious meals.
Examples of soy-free vegan recipes include: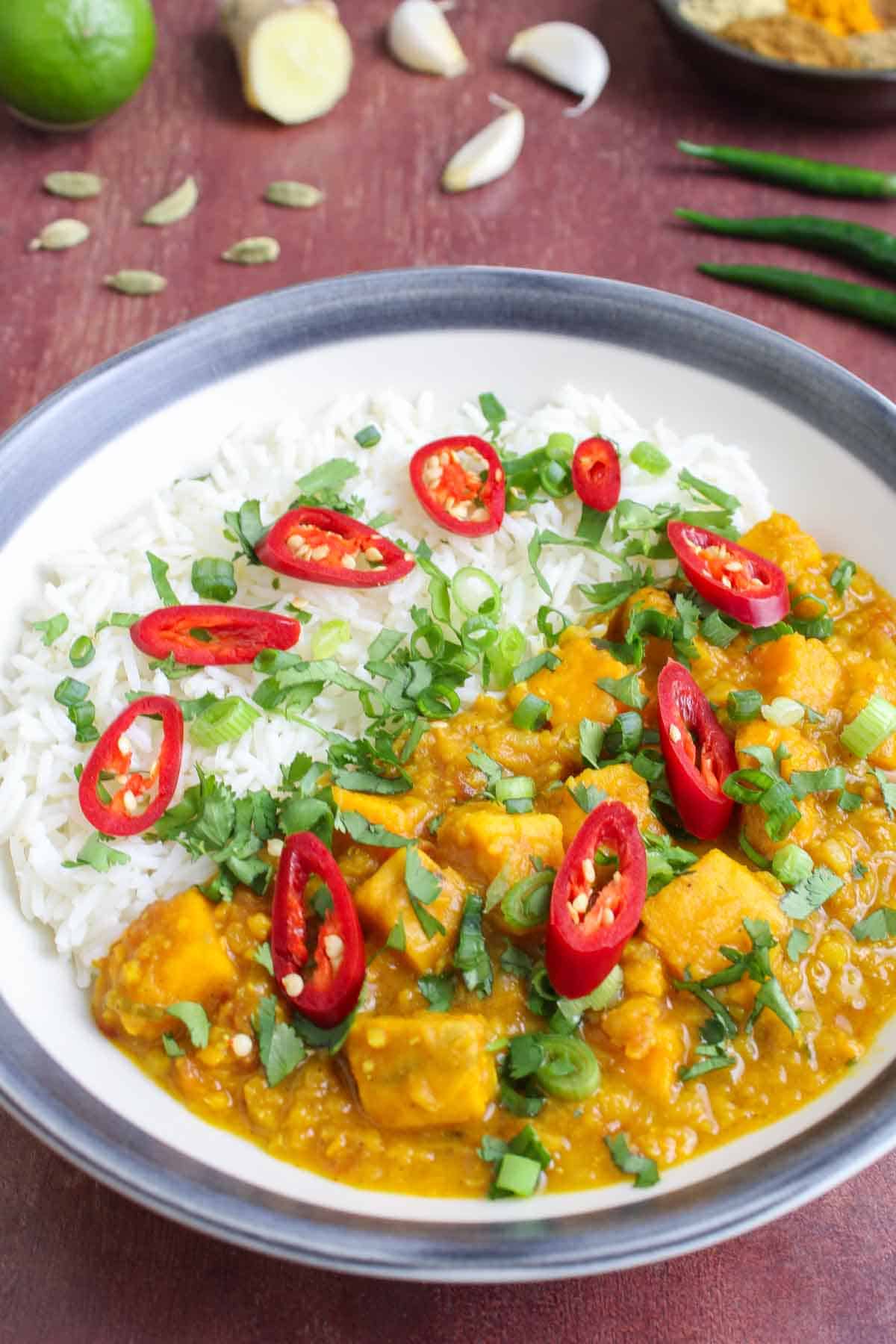 Social follow
🌱 Follow along @thepeskyvegan on Instagram, Pinterest, and Facebook.
Further reading
📩 Fancy keeping in touch? Subscribe to my weekly newsletter.
📖 Find out more about my story.
🍽️ Want to get straight to the food? Hop aboard the recipe train.
🌿 Got a question about veganism? You might find the answer in these vegan FAQs.